Why is pizza (dough) a good investment for pubs? In this article, we will tell you all about the ins and outs of the opportunities in the pub market in 2022.
The decreasing amount of English pubs
The number of pubs in England have been consistently decreasing. From 2000 to 2019, the numbers of pubs have been decreased by 22%. More recent numbers show that the number of pubs have decreased by 15% between 2010 and 2020.
From 2018 to 2019 there was a small increase of 340 pubs in the U.K. This change is mostly driven by a change in consumer habits, people are eating more food in the pubs than they were the years before. This information is confirmed by the proportion of staff serving food in the pubs pertaining to the proportion of staff working behind the bar. You would not expect it, but there is less and less consumption of alcohol in the English pubs. This has to do with, among other things, the 2008 recession, regulations such as the Smoking Ban, increased taxation for alcohol, and the 16-to-24-year-olds in the U.K. who are deciding to not consume alcohol at all.
Why beer and pizza is the perfect combination in English pubs
Pizza is a portion of typical food for a casual dining visit. On 23% of all casual dining visits, pizza is eaten. In June 2021 there were 40,413 pubs, the most pubs per square mile were located in Portsmouth, with a number of 12 pubs! Pubs that offer pizza on their menu generate an average of 8% more revenue per customer in comparison to a pub that doesn't offer pizza.
But why pizza? The answer is pretty easy, everyone loves pizza! It is both fast and convenient, it can be fully customized to the wishes of the consumer and the consumer has the power on deciding how their pizza will be served. A simple pizza Margherita? That's fine. Would you prefer to have a more unique pizza on your menu? No problem! There is always a fit for your wishes. Last but not least, pizza can be eaten all day! It is being eaten as a snack, dinner or even breakfast. You name it.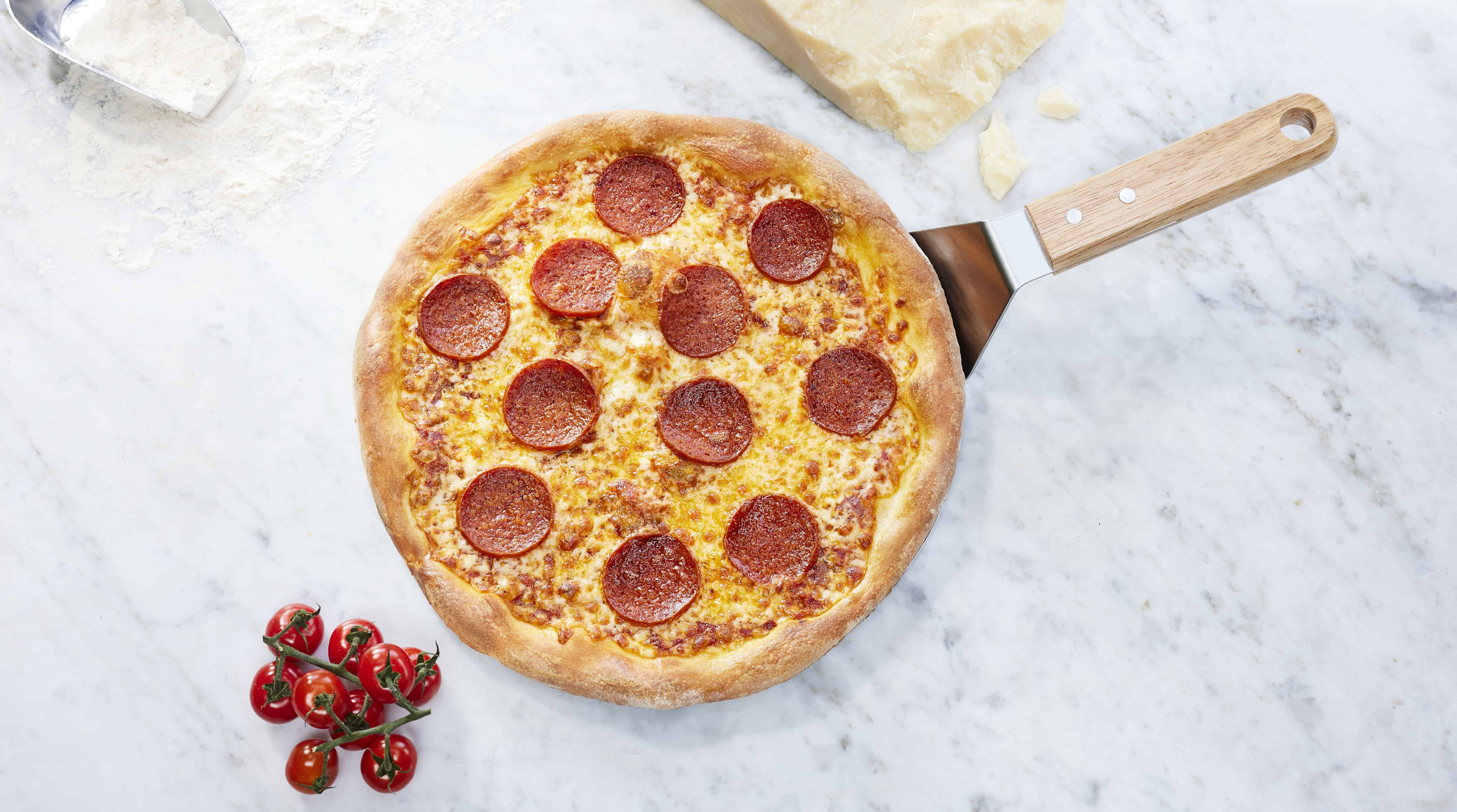 What are the opportunities for English pubs regarding pizza?
Does that mean that food is the 'new nice cold beer' in English pubs? Is 'just getting a drink' outdated? No, certainly not, but these numbers portray a lot of new opportunities for English pubs. Do you want to respond to the latest trends in the U.K. regarding pizza? Try vegan options! With 25% of all evening meals being vegan or vegetarian, the U.K. is by far the largest consumer and purchaser of plant-based products in Europe. In fact, one in three people in the U.K. have reduced or totally stopped their meat consumption. The announcement that fast-food is compatible with vegans is nothing new. In 2021, Deliveroo saw an increase of +117% in plant-based orders compared to the previous year.
Find out yourself! 
Do you want to grow your business? Contact our dough experts for more information about our (vegan!) dough possibilities.