Frozen fresh pizza dough balls have many benefits for your business. We understand that it can be confusing to understand why your business should move away from producing your pizza dough in-house to partnering up with a production company. That's why we have gathered some important information that will make it easier for you to grasp the benefits of using frozen fresh pizza dough balls and ultimately grow your business more easily.
FLEXIBILITY
Have you ever run out of pizza dough during a busy day? Not with frozen fresh pizza dough balls! Make sure you always have your freezer stocked with pizza dough, take them out, let them thaw, rise, and you can keep them refrigerated up to three days after taking them out of the freezer. How great is that?! By using frozen fresh dough balls you can also be more flexible with your menu. Are you looking to have a 'pizza of the month' or offer customizable half-half pizzas? No problem! Just switch out the toppings and you're all set!
TIME MANAGEMENT
Thanks to using our frozen fresh dough, you will always have dough on hand. The frozen shelf life after production is six months! Don't worry about running out of dough, make sure you can spend your time on something more important than kneading and preparing large batches of fresh dough.
COST REDUCTION
With using frozen fresh dough balls there's less waste, less manual labour, no need for expensive machines and it's a lot more efficient for you and your business. Especially with the current labour shortage, it's difficult to find chefs and staff in general. You no longer have to worry about having professional chefs, we will train your staff in the best practices for managing the dough. Another benefit related to cost reduction is that you will have less waste. Take out the amount of dough that you will need for the coming few days and keep them in the fridge until an hour before go-time. Less waste equals lower costs. Win-win!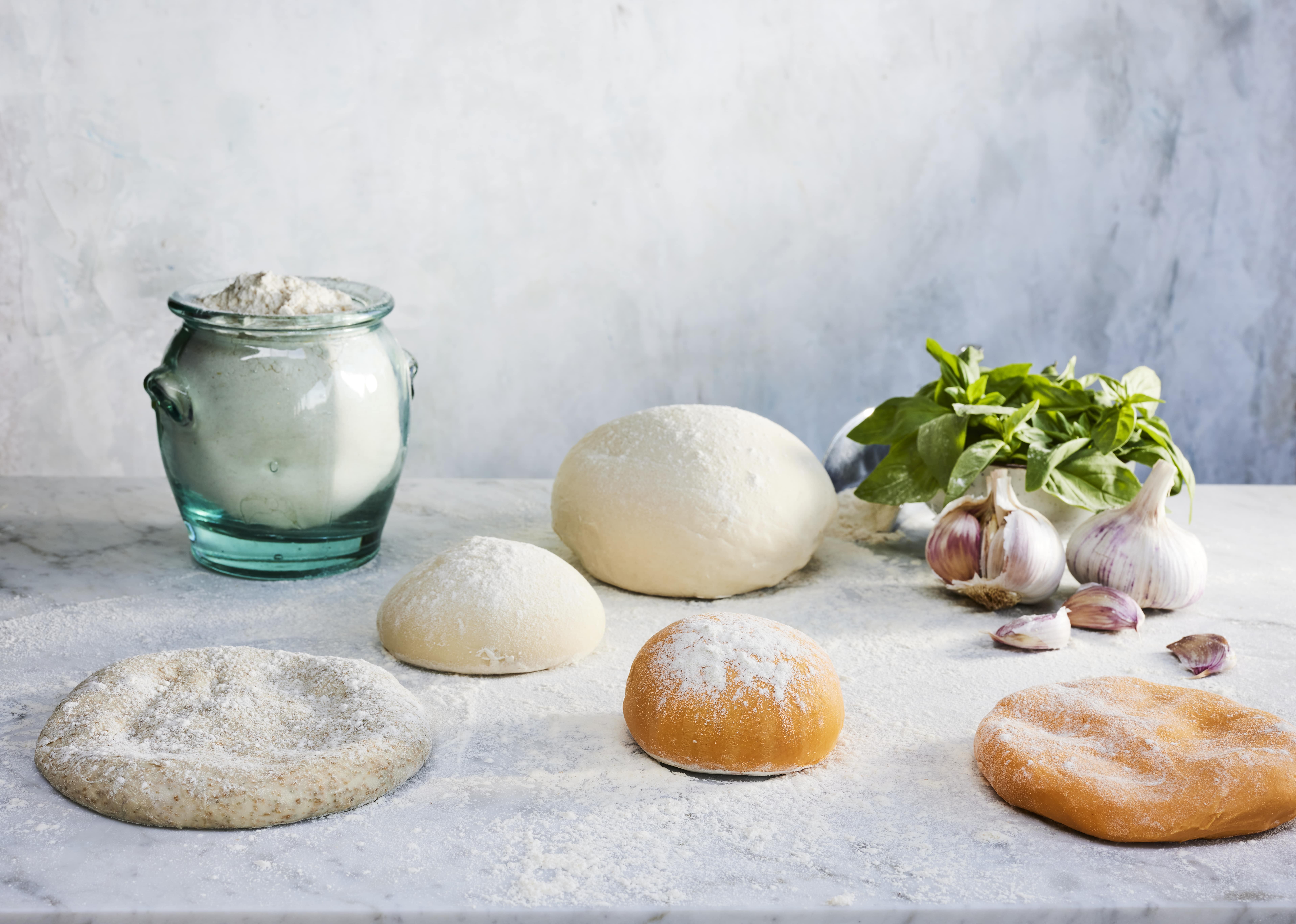 CONSISTENT QUALITY
As a business owner, it's more important than ever that you can deliver consistent quality to your customers. One small mistake during your production can have devastating results. What if one of your employees accidentally pour in too much salt in the dough and it becomes inedible? That's nothing you have to worry about if you partner up with Euro Pizza Products. Sleep like a baby at night without worrying about the consistency of your dough, we make sure that every dough ball has the same great taste and high quality.
100% NATURAL INGREDIENTS
Your and your customers health is important. We don't believe in adding artificial additives to our dough. All of our products are both GMO-free and without any trans fats. Our dough is also 100% vegan which makes your menu more easily adapted for the up-rise in veganism around the world. Even without additives in our delicious dough, it has a (frozen) shelf life of six months after production.
Looking at all the benefits that come with using frozen fresh dough balls, you are probably asking yourself why you haven't incorporated this into your business sooner! Contact us via the button below and make your business grow.