The pizza industry is a rapidly growing market, and same-day delivery is expected to reach €10.48 billion globally in 2025. You are probably one of the people that have Googled "pizza delivery near me" or "pizza near me"; you and many, many more! The main reasons behind the continuous growth of pizza delivery are the increased population density, the use of smartphones and tablets, lower costs, and of course convenience. But there is a difference between pizza and pizza, we all know that. Is there anything more disappointing than looking forward to steaming hot pizza, opening the box and it's cold and soggy? Well, yes. But this is still high on the list of disappointments. In this post, we cover what dough makes a pizza ideal for home delivery.
What to keep in mind when choosing pizza dough for home delivery
A good pizza starts with the base. If you are researching what dough would be the best option for home delivery, you can clearly see a pattern. Normally, a thicker dough is recommended for home delivery. It keeps the heat, it's easy to fold and it's delicious. You can still opt for a thinner, Italian style crust, but they normally lose the heat faster and have a tendency of getting a bit soggier if your tomato sauce and cheese aren't up to par. But that doesn't mean that the Italian style pizza doesn't work for home delivery! Just keep the transportation distance in mind, and it might be worth investing in delivery boxes that retain the heat well to make sure that your customers are happy and satisfied with their steaming hot pizza.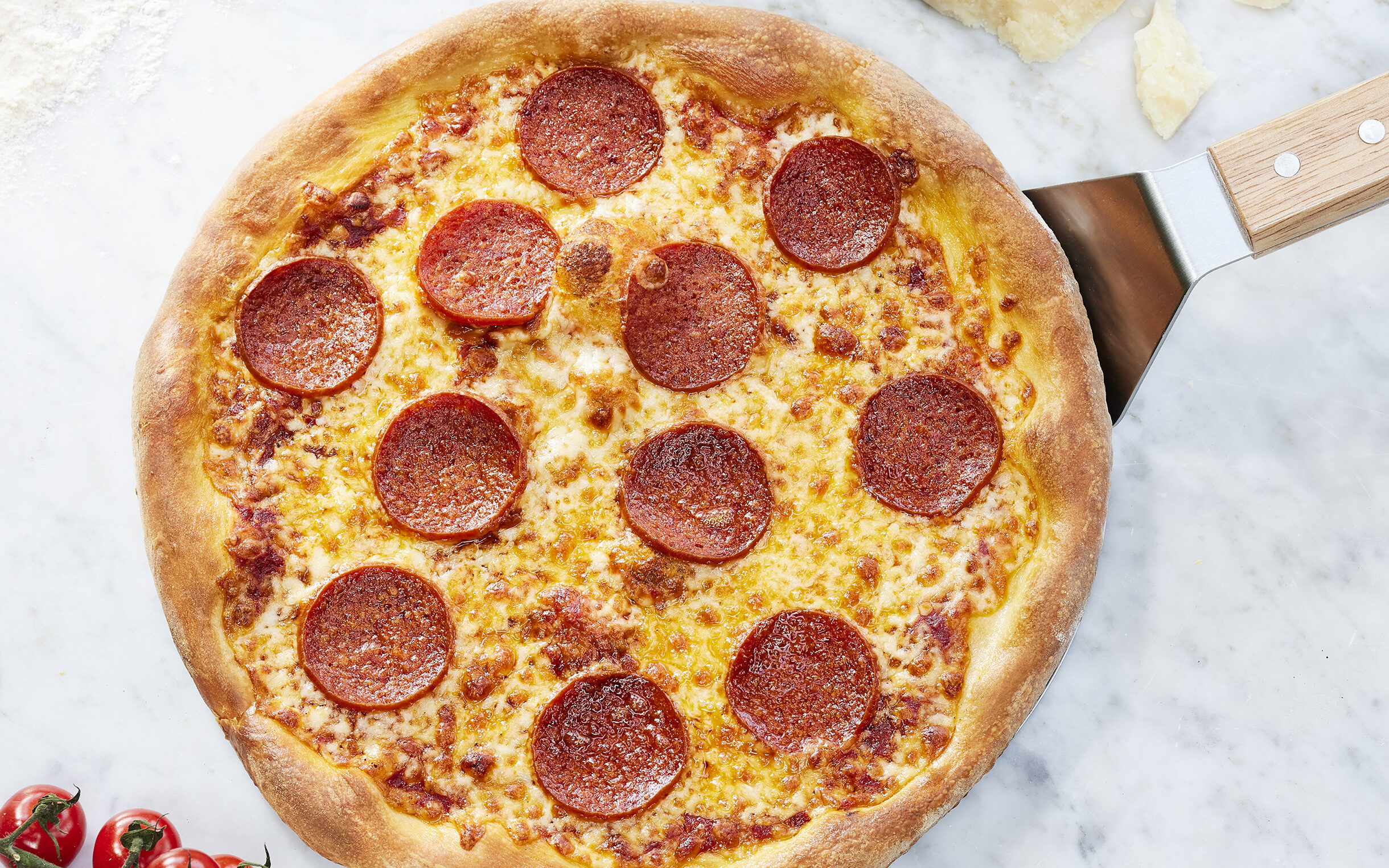 Piazzola American
Our in-house brand Piazzola has a great option for those looking for a pizza dough suited for home delivery (and of course dining in) – Piazzola American. It's characterized by its thicker and fluffier base, consisting of only the best ingredients: flour, water, salt, yeast, oil and sugar. The structure of the bread not only makes the pizza slices easy to fold but also retains heat. This makes Piazzola American a perfect match for those looking for a perfect pizza dough for home delivery!
Interested in hearing more about pizza dough?