The pizza industry is developing rapidly, and it is important to keep up with the trends and market developments to make sure that you are keeping your current customers and acquiring new ones. In this blog post, we cover 5 trends you must keep a close eye on to make sure that you are ahead of your competition.
Vegetable based pizza dough
With health becoming more important for many people around the world, there has been a spike in the demand for vegetable base options in pizzerias. In many restaurants and pizza chains, you can find greener options, such as cauliflower pizza dough, carrot, or even avocado. These healthier options allow you to enjoy your favourite pizza with fewer calories. Taste-wise? Still as delicious as a normal pizza! At Euro Pizza Products you can find cauliflower, carrot, and avocado dough which makes a fantastic addition to your menu. Download our vegetable dough assortment for free here.
Plant-based on the uprise
Every year the number of vegans is increasing globally , and more people choose to eat fully plant-based. Going vegan has benefits for both your health and the environment, and this lifestyle change forces restaurants to update their menus to include more vegan options. Plant-based pizzas are the fastest-growing type of pizza , with an increase of more than +187% in sales within the last three years. We are now seeing new vegan products popping up in grocery stores, with great substitutes for both cheese and various 'meat' options. Euro Pizza Products has only vegan dough in our product assortment so you never have to worry that your delicious dough is not edible for your plant-based customers.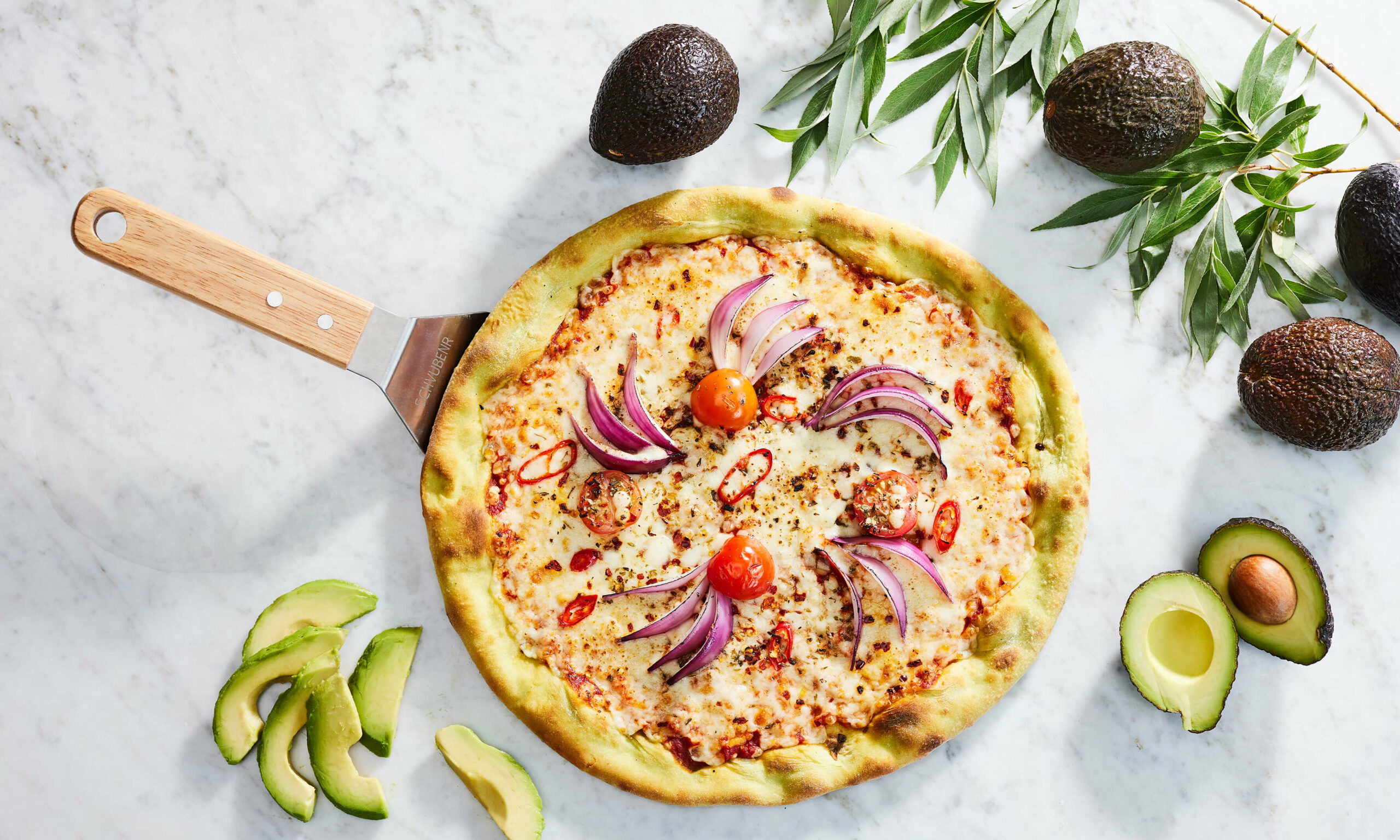 International flavour profiles
Though pizza is or iginally from Italy, we start seeing more international flavour profiles on menus around the world. The classic pizza Margherita has not been replaced by the new international flavours, but these are mere additions to the pizzas we all know. For example, many pizza chains and restaurants are now offering pizzas with a Mexican touch with spicy jalapeño and cilantro and Thai-inspired pizzas with peanuts and bean sprouts. The possibilities are endless!
Pizza Bianca – the pizza that should be on every menu
White pizza, or pizza Bianca, has seen an upswing in the recent years. What is a white pizza? Pizza Bianca is characterized by not having any tomato sauce but instead you use crème fraiche and follow with the toppings of your choice. Goat cheese, beetroots, figs, and arugula are a perfect match with the crème fraiche! There are countless options, but normally these pizzas are a bit more fresh and light than the ones with tomato sauce. A must have on every menu!
Home delivery and online ordering
Even though the pandemic has (hopefully) ended we still see a massive increase in online orders, of course, driven by things like lock-downs and working from home. With the upswing in online orders, businesses have been forced to adapt their business model to keep up with the competition and demand. Online ordering remains big and particularly important for all businesses in the F&B sector. It is important to keep up with the digital change, and make sure that you have a trustworthy POS system.